78 min - Dir: Mark Noonan with: Aidan Gillen, Lauren Kinsella, George Pistereanu, Erika Sainte, Jesse Morris.
:: Guest Speaker: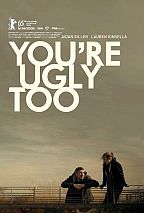 Recently orphaned Stacey (played by Lauren Kinsella in an auspicious debut), a pre-teen spitfire, is sent to live with her estranged Uncle Will (Aidan Gillen), a convict who has been given compassionate leave for the purpose.
The pair journey towards a caravan park in the Irish midlands, where they attempt to approximate domesticity.
This is not an easy arrangement, and it's made doubly complicated by Stacey's narcolepsy and relentless smart-mouthing, not to mention Will's drug-taking and parental cluelessness.
Can the pair ever get along? Can Will stick to the terms of his parole? Can he at least learn to cook dinner? The Irish Times [Tara Brady]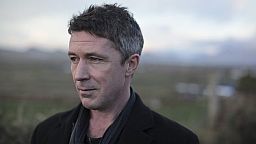 "A film made all the more bittersweet by its delicate touch."
Aidan Gillen and young newcomer Lauren Kinsella play a makeshift family navigating each other's guarded feelings in Irish writer-director Mark Noonan's debut. An engaging minor-key drama about a stopgap family solution and its lingering impact on the two people thrown together, You're Ugly Too marks a modest but well-observed debut for Mark Noonan. Shot in the lonely Irish midlands where the writer-director grew up and infused with an evocative sense of place, the film showcases lovely, unforced performances from Aidan Gillen and Lauren Kinsella as an uncle and his orphaned niece who start out as strangers but form a connection probably destined to endure.
Premiering in the Berlinale's Generation KPlus section, which often blurs the lines between films about or intended for children and teenagers, this is a gentle reflection on the importance of trust and truth in relationships. While the emotional stakes are high, the director generally opts to keep the drama muted, which is both a virtue and a limitation. But that restraint also helps its mild dose of sentiment go down easily.
In an effectively drawn role that embraces the somber shades of rueful middle age as well as the laddish vestiges of youth, Gillen (Game of Thrones) plays rough-edged Will, who is given compassionate release six months before the end of his prison sentence to care for his 11-year-old niece, Stacey (Kinsella). Her mother died six weeks earlier of causes that are suggested but never fully explained, while her father has been deceased for many years.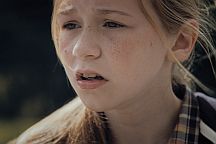 The rapport of this odd couple is amusingly scrappy and irreverent as they dance around their masked feelings of loss, trading barbs in a distinctly Irish surly-sweet fashion. Humor is drawn from the irony that the "eedjit" fresh out of prison is the one endeavoring to curb the jaded tween's bad habits of spitting and cursing.
When Stacey opens up a little with her uncle it's mainly to ask why he went to prison, something her mother never told her and Will is also reluctant to discuss. Though audiences will likely guess the reason before it's revealed, and Stacey clearly has her suspicions, his silence on the subject contributes to keep the wall between them in place.
She makes no secret of being underwhelmed with his decision to drive them across miles of flat countryside to stay at a caravan park where he and her mother used to go as kids. Other factors emerge as they get to know one another, notably Stacey's bouts of narcolepsy, resulting in her being put on medication that keeps her out of school.
At the caravan park, they strike up a gradual friendship with a pretty Belgian neighbor, Emilie (Erika Sainte), whose marriage to the moody Romanian Tibor (George Pistereanu) appears strained. A former schoolteacher in her birth country, Emilie repays Will's kindness by offering to tutor Stacey, serving as a tentative bridge between uncle and niece.
The principal conflict concerns the limited amount of time Will has to find a job and prove that he can provide a stable environment for Stacey, before a welfare interview to decide whether the girl goes back into the foster system and he returns to prison to finish his sentence. That pressure, heightened by the scant employment options for a man with a criminal record, takes its toll. The Hollywood Reporter [David Rooney]