90 min - Dir: James Demo with: Padraig O'Malley
:: Guest Speaker: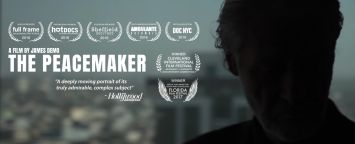 "A deeply moving portrait of its truly admirable, complex subject" Hollywood Reporter
"Padraig O'Malley makes peace for others, finds little for himself" Boston Globe

In the heart of the world's most intractable conflicts, Padraig O'Malley brokers peace using unorthodox methods and dogged determination. With no formal training in conflict resolution, he convened Northern Ireland's key peace conferences at the age of 33. His uncanny talent lies precisely where United Nations envoys and diplomats fail—gaining a person's trust. Face to face with dogmatic leaders, O'Malley can get them to tell their stories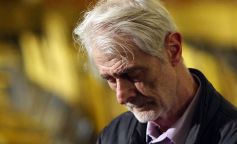 For five years, filmmaker James Demo follows the peacemaker through crisis zones from Nigeria to Iraq, and discovers an even more fractious frontline—O'Malley's personal life. The man who creates meaningful connections for a living returns home to an empty apartment.
A recovering alcoholic, O'Malley's relationships with partners and an adopted daughter bear the scars of addiction to the bottle and work. Struggling against time, his demons and an exhausting career, can this formidable character find salvation for both the world and himself?
The first half chronicles O'Malley's major accomplishments in exceptional form, and Demo gets a lot of background material and context by following his subject. Then, the second half of the film becomes something deeply personal and almost heartbreakingly poetic as O'Malley has to come to terms with his own failing health. - Toronto Film Scene
Peace is not the absence of gunfire, O'Malley made clear. "In terms of conflict resolution, reconciliation is the most important thing — when the guns fall that is only just the beginning — all reconciliation must be inter-generational," he said. Padraig O'Malley