65 min - Dir: Claire Dix with: Aidan Gillen, Lauren Kinsella, George Pistereanu, Erika Sainte, Jesse Morris.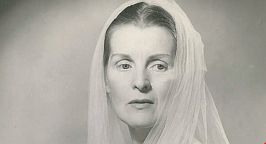 "This is a celebration of Joan Denise the artist, the dancer, and the woman who was best known, loathed, and loved as Miss Moriarty."
Roads Entertainment presents a new documentary from award-winning filmmaker Claire Dix. We Are Moving – Memories of Miss Moriarty (Ireland, 2016) is an intimate portrait of Joan Denise Moriarty, a visionary who overcame enormous odds by doggedly following her dream of bringing ballet to every corner of Ireland. A pioneer of early 20th century Irish dance, Joan Denise Moriarty dared to create a uniquely Irish form of ballet inspired by her love of nature and Irish folklore.
A divisive figure, both her professional and personal life has been subject to much scrutiny over the years, and remain contentious issues for those who knew her. Despite these controversies, Joan Denise Moriarty has left behind a remarkable legacy of dancers and dance lovers who may never have found ballet without her influence.
---
Oíche Nollaig na mBan / Women's Christmas Night
(2016 6 mins, poetic interprretation) dir. Oonagh Kearney

Women's Christmas Night/Oíche Nollaig na mBan is a visual response to the famous poem by Irish language poet Seán Ó'Ríordáin. Working with a schoolgirl choir and intergenerational cast of women based in Cork, the film celebrates the power of the 'unleashed feminine' in a radical re-imagining of his poem.
Best Cork Short
---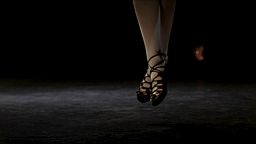 An Rinceoir (4 mins, documentary) dir. Elaine Gallagher

At a competition, a young dancer waits nervously in the wings. Once on stage, however, she shines, demonstrating her great passion for Irish dancing.
Official selection at festivals in Ireland, Russia,
Turkey, Italy, Sweden and the United States
---
Moore Street Masala! (5 mins, musical) dir. David O'Sullivan

In Ireland's first indigenously produced Bollywood musical, shop clerk Baba falls for the sexy estate agent across the street. When he sells her lunch, she steals his heart. There is only one way their love can make it... Bollywood Style!

Audience Award, Cork Film Festival